Donald Roger Johnson, 87, of Bemidji, died Thursday, Nov. 6, 2008, at his home.
<![if !vml]>

<![endif]>A memorial service will be held at 2 p.m. Wednesday at First Lutheran Church in Bemidji with the Rev. James Darchuk officiating.
Cease Family Funeral Home of Bemidji assisted the family with arrangements.
He was born Oct. 18, 1921, to John and Elna (Helgsten) Johnson in Cooperstown, N.D. He married Lorraine Boe July 8, 1944. He served in the U.S. Navy as an electronics technician on the USS Estes during World War II. He graduated from Mayville State University in Mayville, N.D., and the University of North Dakota in Grand Forks, N.D. He worked as a high school math teacher and athletic coach in Waubun, Trimont and Duluth, Minn., before retiring to Sedona, Ariz., in 1980. He and his wife have made Bemidji their home since 1994.
He was an avid sports fan. He enjoyed good music and enjoyed hearing his wife sing and play the piano. He enjoyed teaching and coaching his young high school students.
He is survived by his wife of 64 years; daughters, Rebecca Bastien of Bemidji and Vicki Johnson of Bemidji; son, Donald (Linda) Johnson of Sedona, Ariz.; sister, Margaret Lear of White Bear Lake, Minn.; five grandchildren; five great-grandchildren; two step great- grandchildren and several nieces and nephews.
He was preceded in death by his parents; brothers, Ade, Kermit, Carl, Joseph and Richard; and sisters, Lily, Ann and Vina.
The family requests memorials be sent to North Country Hospice or the Bemidji Senior Nutrition Program.
by Rebecca Bastien.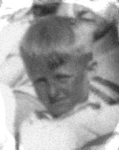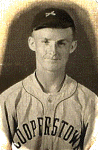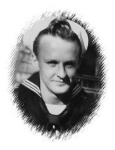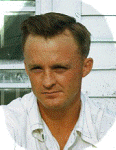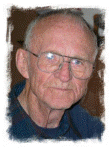 Bud was a memorable and well loved human being. Some have expressed these sentiments through messages directly to Bud's family and by entries in the Bemidji Pioneer's Guest Book. Those available for reading may be seen by clicking on the contributor's name below.
Sharon Shaffer Bloomquist Laughridge
If you are a relative, friend or former student of Bud's, and you would like your message to be added to this web site, please e-mail it to uffda@section20.com.

Bud liked to reminisce about his experiences on the USS Estes (AGC-12) during World War II.
The USS Estes Association maintains a web site that is used to document the ship's history as well as photos, memories and stories of some of those who served in her. Click on the following links to learn more:
USS Estes Association Home Page
Crew Roster (Scroll down on that page to Bud's name.)
USS Estes History in Photos - 1945 (Be sure to scroll down to view the entire page.)