<![if !vml]>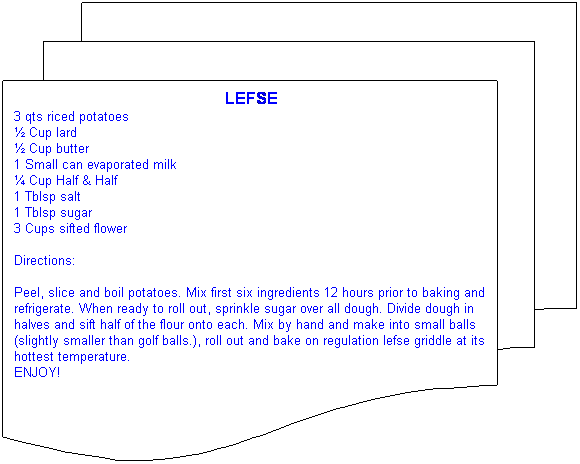 <![endif]>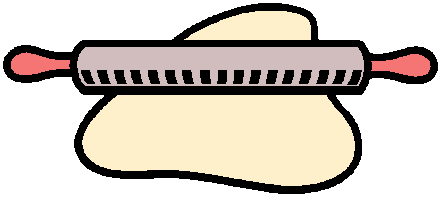 This recipe is attributed to Lorraine Johnson. It's the best one I know about. I've used the recipe and so has Marty, one of my sons.. Uncle Roger uses this recipe with great success. He's probably the most prolific lefse cook in the family. He thinks nothing of baking several dozen on any given afternoon.
If you've never made lefse before, this recipe looks to be deceptively easy. It doesn't address things like equipment. You'll need the right griddle, rolling pin, pastry canvas and turning stick. There is also lots of technique involved, especially in the rolling out part. Lefse dough is sticky stuff, and you can have a bad time without proper use of flour. The best preparation for making your first batch is to watch an experienced lefse cook in action.
My mother was a wonderful lefse cook. In our house, when I was growing up, I learned to eat lefse with butter and sugar rolled up inside. Many just use butter. Some, believe it or not, roll up lutefisk in it and make believe they are eating a Norwegian burrito. What's the world coming to?
The picture below was taken by my son, Marty, as he was getting ready to bake a batch. It gives a good idea of what equipment is required. Click on the small picture to see a larger version.